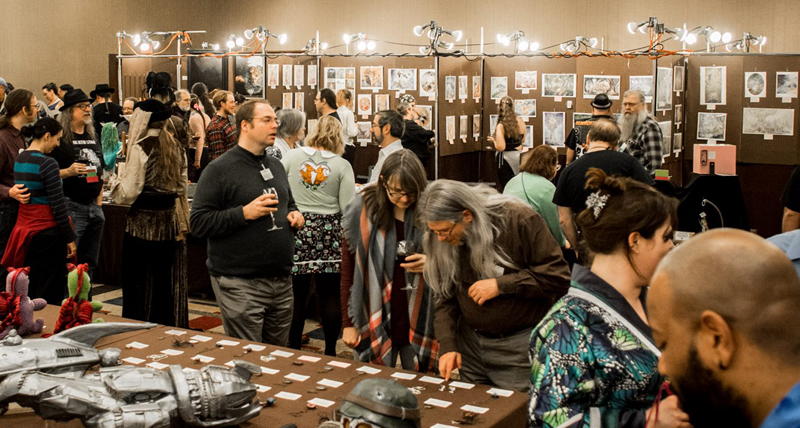 Photo by Cat Trzaskowski
Located in the Harbor Ballroom on the east side of the Westin Boston Waterfront Hotel, Arisia's art show will feature work by artists including our Artist Guest of Honor hung salon style on 500 linear feet of portable wall space. Subject matter includes science fiction, fantasy, space, and other speculative subjects, in a wide variety of media. Most work is for sale, and prints are available of many works.
More information about the Art Show, including sales statistics, are available on last year's website.